Taking Care of Business Conference
June 6 – 8, 2017 | Dubuque
The Iowa Association of Business and Industry's Taking Care of Business Conference is Iowa's premier business conference, bringing together industry leaders to learn, network and share ideas on how to grow and strengthen Iowa's business climate. If you are passionate about business in Iowa, you need to attend this conference. Interested in sponsoring the 2017 conference? Contact Kathy Anderson, kanderson@iowaabi.org, 515-235-0575
Download the ABICon17 app now!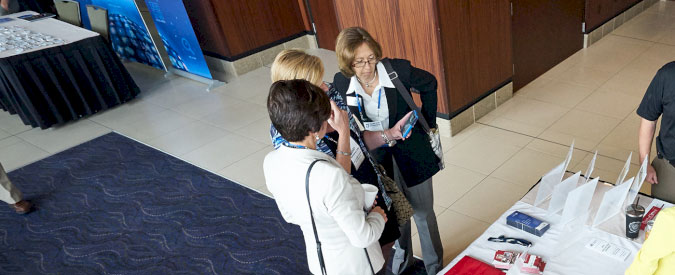 The new ABICON17 mobile app provides all the important conference information in one easy-access location. The newly redesigned conference app has new features to provide even more value for attendees, including:
Live shuttle tracking information so you can see the current trolley location and know when it will arrive at your location
A customizable schedule where you can set your own activities for the week
A list of dining and entertainment options throughout Dubuque where you can network after hours
An exhibitor map so you know exactly where to find those sponsors you're most interested in connecting with
Custom profiles that allow you to easily connect with other attendees through the app and other channels, such as LinkedIn
The app is available for download for Apple and Android phones.
Robert Richman

Robert Richman is a culture strategist and was the co-creator of Zappos Insights, an innovative program focused on educating companies on the secrets behind Zappos' amazing employee culture. Richman built Zappos Insights from a small website to a thriving multi-million dollar business teaching over 25,000 students per year. Through his work, Richman has been helpful for improving the employee culture at hundreds of companies.

He has pioneered a number of innovative techniques to build culture, such as bringing improv comedy to the workplace. His new book, The Culture Blueprint, is a systematic guide to how a workplace can help people grow, inspire amazing service, and ultimately drive revenue through amazing culture.

Tommy Spaulding

Tommy Spaulding is the founder and president of Spaulding Companies, a leadership development, speaking, training and executive coaching firm based in Denver, Colo. A world-renowned speaker on leadership, Spaulding has spoken to hundreds of organizations, associations, educational institutions and corporations around the globe. His first book, It's Not Just Who You Know: Transform Your Life and Your Organization by Turning Colleagues and Contacts into Lasting, Genuine Relationships, quickly became a national best seller. His most recent book, The Heart-Led Leader, is a New York Times and Wall Street Journal national bestseller and was also listed on Inc.com's Top 100 Business Books of 2015.

Dr. Bill Withers

Dr. Bill Withers is a full professor and Leadership Fellow at Wartburg College, where he also served as both the assistant director of their leadership institute and a department chair for over a decade. He has more than two decades of management and leadership experience in both business and education, and his research has been presented multiple times at the International Conference on Business in Honolulu. Dr. Withers has both studied and served organizations such as Proctor & Gamble, Ritz-Carlton, Disney, Four Seasons, Starbucks, and most recently, Southwest Airlines, and he was also a contributing writer to three books in the areas of leadership and customer service.
Become a sponsor of the Taking Care of Business Conference and share your business and your brand with more than 500 attendees from across Iowa and the Midwest, many of whom are decision-makers within their companies. Foster relationships with new and existing customers and grow your business at the 2017 Taking Care of Business Conference.
Click here to see sponsor benefits
Contact Kathy Anderson, kanderson@iowaabi.org, 515-235-0575.
DMACC has been proud to serve as a top sponsor for the ABI Taking Care of Business Conference for a number of years because we understand the value this sponsorship provides. Access to decision-makers and the ability to spread the DMACC message is unparalleled.

Rob Denson, President, Des Moines Area Community College
Make your hotel reservations now!
Hotel Julien SOLD OUT!

Call 1-800-798-7098 and indicate you are with the Iowa Association of Business and Industry
Executive King and Queen Room Rate: $129/night

Grand Harbor Resort Sold Out!

Call 1-866-690-4006 and indicate you are with the Iowa Association of Business and Industry
King and Queen Room Rate: $99/night


Additional Lodging Options:

Hilton Garden Inn
2.6 miles from Grand River Center
563.585.5200 
www.dubuquedowntown.stayhgi.com

Holiday Inn Dubuque
.6 miles from Grand River Center
563.556.2000
www.holidayinn.com/dubuqueia