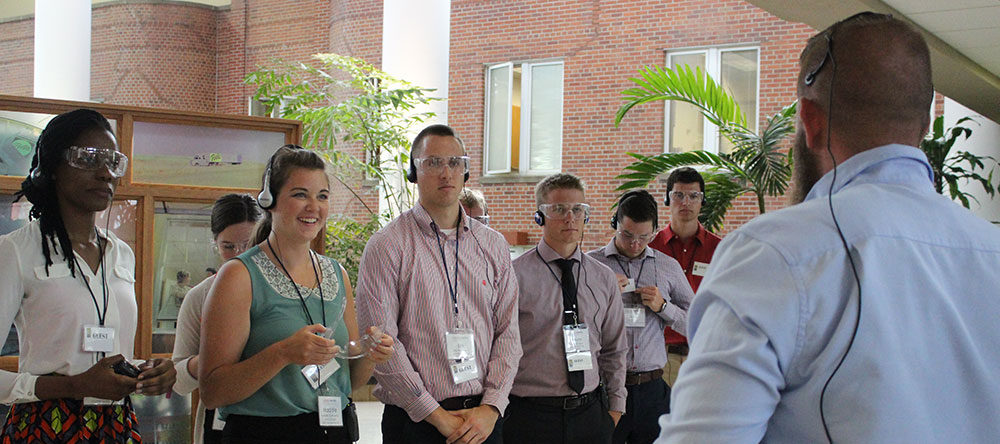 Impact of LIU
More than 200 students have participated in Leadership Iowa University since the program began in 2009. The program has created a connected network of college students who have become engaged young professionals and leaders in their communities. Leadership Iowa University continues to impact the lives of 20-25 students each year, who then take their new knowledge and tools back to workplaces and campuses across the state.
On Participants
Leadership Iowa University is designed to bridge the gap between college coursework and on-the-job experience. The program provides a first-hand look at the endless opportunities available to students, and helps to ignite their motivation to pursue their passions and set goals for the future. The knowledge and tools gained during Leadership Iowa University are applicable to any career field. Students leave the program with new personal and professional connections, as well as a renewed sense of their personal strengths and self-confidence to propel them forward.
On Campus Communities
Students who participate in Leadership Iowa University are bright, talented, and show inherent leadership qualities. When a group like this comes together, there is no telling what they can accomplish. Leadership Iowa University promotes community engagement and fosters an environment of inspiration and collaboration. Students start their college year off ready to lead and with new ideas for volunteer groups, campus organizations and more. It is not uncommon for past participants to use their ideas and connections to create cross-campus partnerships, bringing value to students in their own networks and beyond.
On Iowa
The true benefactor of Leadership Iowa University is the State of Iowa. During the program, students are exposed to a variety of industries that make Iowa unique, and they gain a new perspective of what it means to live and work in our state. Every experience, speaker and activity is purposefully included in the program to communicate the value of being a part of Iowa's thriving workforce and to showcase that students can find the successful future they are looking for right here in our great state.