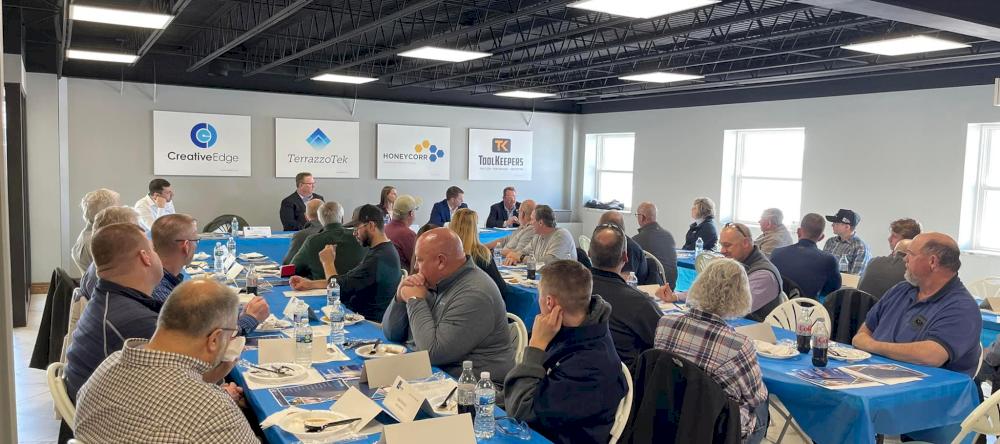 Member Programs
The Iowa Association of Business and Industry (ABI) provides regular programming to help the leaders of member companies designed to help address the day-to-day challenges of running a business and provide the resources necessary for continued growth.
ABI offers programming on a range of topics, from workers' compensation and creating a drug free workforce, to succession planning and addressing Iowa's workforce shortage.
Regularly-scheduled member programs include:
Market Wise
Market Wise is a peer-to-peer learning opportunity for professionals throughout the state. 
Connecting Statewide Leaders
The Connecting Statewide Leaders Discussion series brings together experts from around the state to discuss a current challenge facing Iowa. These discussions are held in conjunction with Leadership Iowa and focus on a range of topics, including Business/Education Partnerships, Public Safety and Health Care.
Creating A Drug-Free Workplace
ABI offers biannual training for human resources professionals on how to establish a drug-free workplace. Content is updated and timely for each session. Past sessions have included information on how to establish a workplace drug testing program, regional drug trends and the use of criminal background screens.
Workers' Compensation
ABI offers biannual training on best practices in workers' compensation. Content is updated to include the latest information and advice from top experts in the industry. Past sessions have included information on best practices for injury prevention, avoiding liability and how to address workers' compensation claims.