2020 Iowa Trends in Talent Development Survey Reinforces Value of Talent Development
October 29, 2020 | ATW Training & Solutions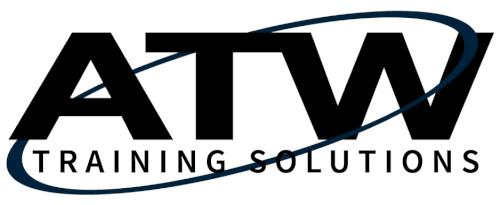 ATW Training Solutions recently released the results of its 14th annual "Iowa Trends in Talent Development Survey" conducted in partnership with New Horizons Computer Learning Center, the Association for Talent Development Central Iowa chapter (ATD-CI) and the Iowa Society for Human Resource Management (SHRM) State Council. The survey, conducted between August 3-21, 2020, was completed by 117 respondents representing a variety of Iowa industries, companies and organizations.
Talent Development Budgets Hold Steady
Survey results indicate that 50% of respondents expect budgets to stay the same next year, down slightly from 53.2% last year. Only slightly more (26.9%) companies expect to see budgets increase next year than companies who expect to see budgets decrease (23.2% – significantly higher than last year). Overall, next year appears to be a "hold steady" year when it comes to budgets.
More Employees are Working Remotely and Learning Virtually
87.8% of respondents indicate that their organizations have employees who work remotely (compared to 70.6% last year). Talent development is provided to these employees in various ways with nearly three in four respondents having employees participate in scheduled webinars led by facilitators. 62% have employees connect virtually to classroom sessions. Slightly fewer than half respond that learning takes place through e-learning courses, recorded webinars/courses and classroom sessions. The biggest shift seen in these results is less classroom participation and more technology-aided development, a direct impact of COVID-19.
Online Delivery Ties with Classroom Instruction
In previous surveys, classroom instruction has always been the clear preferred delivery method for talent development. With COVID-19 disruptions and consequent restrictions in meetings and face-to-face learning events, online delivery tied with classroom instruction as the most frequently used method. Other delivery methods in use are videoconferences at 55% (up from 32%), webinars at 52.8% (up from 33.6%), on-the-job training at 50.6% (down from 56.3%) and virtual classroom at 47.3%. The survey results this year show the impact of COVID-19 with a clear shift away from classroom delivery to technology-supported delivery.
Three Key Challenges for Talent Development Identified
Respondents answered the question, "What are the most significant challenges to implementing your talent development strategies?" ATW identified three themes, with the most frequently mentioned one reflecting the impact of the coronavirus pandemic and its impact on business practices regarding talent development.
"COVID-19 coronavirus pandemic" was mentioned more frequently than any other challenge and includes concerns about employees working and learning remotely, the difficulty in planning for development given the uncertainty about the future, canceling or postponing talent development activities until restrictions are lifted, the inability to bring employees together and challenges with adopting technology and shifting to virtual learning.
"Budget/Resources, People/Staff" was mentioned next most often and references difficulties in getting budget approval for learning and development activities; understaffing of training departments; the challenge of getting headcount approved during these unprecedented times; having enough people to analyze, plan and execute on strategies/initiatives; and the lack of space and computers for some employees to take part in training.
"Time constraints" was the third most frequently mentioned challenge and refers to time-strapped L&D employees, time to respond to rapid changes in focus and the time required to convert classroom training to virtual/blended learning.
Infographic and Full Survey Results Available
An infographic summarizing key findings, as well as detailed survey results and all respondent comments, are available on the ATW Training Solutions website, www.atwtraining.com.