A Response to Sexual Harassment: Cultivating a Culture of Civility
February 22, 2018 | Anne Barry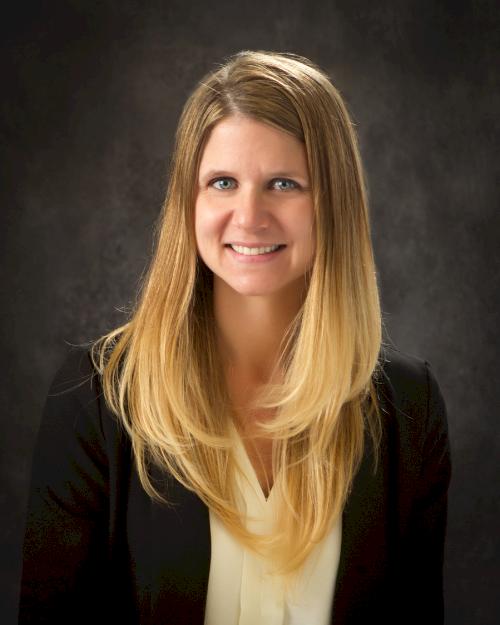 Sexual harassment accusations have been dominating the news lately.
Every week since the New York Times piece on Harvey Weinstein, more and more people have come forward to share their stories and expose those who have sexually harassed them.
The amount of sexual harassment claims that have been revealed over the past couple of months is astonishing. However, this increased awareness is allowing for more victims to vocalize and report what happened to them, which is encouraging and is hopefully a pivotal cultural shift around this topic.
The past couple of months I've been thinking about this topic and why, after Title VII was passed so many years ago, we're still hearing about these stories. One component that we may need to rethink is related to understanding what types of cultures are inhibiting people from sharing concerns or speaking up when they witness something discriminatory or harassing in nature. While most organizations have training and policies on anti-harassment and anti-discrimination topics, there are still individuals who don't report. Therefore, it is likely important for us to go a step further and focus on creating a culture of civility.
Your workplace culture is how the values, beliefs, traditions and attitudes in your organization come to life. It's how your employees behave, communicate and interact, and it's what makes your organization unique from every other workplace.
Culture happens every time you open your mouth. It's influenced by what you allow, what you permit and what you condone.
With this in mind, ensuring leaders are fostering a culture of civility and respect is key in today's workplace.
So, what does that look like? Here are four specific ways to create this kind of culture.

1. Be Considerate
Everyone benefits from being considerate to each other. Creating a positive culture starts with the way each individual acts, so work on being considerate to set that standard. Negative words and actions hurt, so make sure your employees are building each other up, instead of tearing down, by communicating and conducting yourself respectfully and correctly.
Everyone wants to feel valued, respected and important. A culture of respect means treating people the way you would want to be treated, no matter the situation.
Believe it or not, employee happiness and organizational financial results are tied to a strong, positive workplace culture. When you create an environment that's motivating, respectful and pleasant, your employees pick up on it.
This can be shown in the following:
Workplace practices, policies and philosophies
Leadership, mission, vision and values
Work environment, dress and acceptable/unacceptable behavior
Work ethic and productivity standards
Professional standards of communication and behavior
2. Offer Civility Training
Almost every organization offers harassment training, but that may not always be enough. Harassment training usually shows the extreme behaviors, but even negative behavior that isn't considered "harassment" can be detrimental to a culture.
That's why it's beneficial to go beyond the normal training and offer a course in civility training. This seeks to present the concept in a different way and show how important and valuable being civil and treating others with respect is in the workplace. This also helps foster a culture where it's expected and natural to be nice to each other, and it even starts with who you hire.
3. Establish Your Organization's Values
Does your organization have overall values that are communicated to all of your employees? If not, then it's time to create them. Your values define who you are and what you stand for.
For example, at Aureon, we've established our gold standards of service:
Be a winner – We attract, develop and retain two kinds of people: the best and those with the potential to become the best for us and our clients. Our people are engaged, intelligent, diverse, enthusiastic and adapt quickly to changing client needs.
Work together – We make things happen by working together. It creates internal value for our company and our clients, and it means our solutions are more comprehensive, coordinated and customized.
Always do the right thing – We say what we mean, match our behaviors to our words and take ownership of the company by being good stewards of our shareholders' assets and interests. Adhering to the highest moral principles and professional standards is required.
Be a client champion – We're used to winning. It's something we're really good at. That's because we understand and are responsive to the needs of our clients. Their success is our success. So, we insist on being successful.
Creating and sharing your values shows your employees how they should act at work. Your values should include something along the lines of following professional standards and moral principles. Make it clear that your workplace culture is focused on treating co-workers and customers with respect and kindness.
4. Have an Open-door Policy
Organizations need to foster a workplace where employees can feel safe, but also feel safe to report anything that may happen.
An open-door policy lets your employees know that they can come to you with issues, and you'll listen and help resolve them. This helps develop a relationship that's mutually respectful, and produces a culture that takes what their employees say seriously.
In addition to an open-door policy, there should be multiple outlets for employees to report any kind of harassment. These outlets could be the employee's supervisor, their supervisor's supervisor or an HR person. The goal here is for employees to always feel comfortable to bring something up and have it addressed seriously in the form of an objective and timely investigation.
Creating a culture where employees are respectful, civil and kind to each other starts with communication and setting an example. If your executives exude this behavior, the employees will follow suit. At the same time, communicating your organization's overall values to your employees helps everyone be on the same page, and work together to foster a culture of professionalism and dignity towards one another.
Anne Barry is vice president of HR operations at Aureon HR. Email her at anne.barry@aureon.com.