ABI Launches Weekly Business Report Video Series
March 18, 2021 | Steffi Lee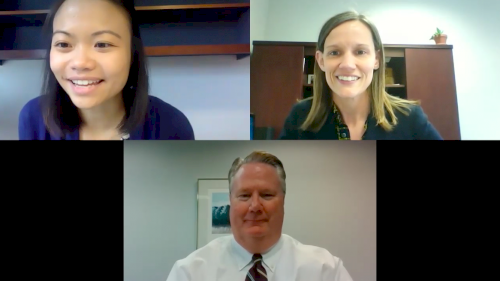 ABI started its Weekly Business Report video series this week with ABI President Mike Ralston and ABI Executive Vice President Nicole Crain. These videos will discuss latest business and policy issues important to ABI members, as well as association news. ABI will also feature a member spotlight each week and share the company's story about how it is contributing to Iowa's economy. This week, ABI focused on the recent updates on vaccinations, material costs and what Iowa manufacturers are anticipating will happen in the second quarter. Some key highlights:
Vaccinations are on the rise at ABI member facilities, which is good news, and help is available by contacting the ABI office if members need help in getting vaccinations arranged.
ABI members are continuing to look for employees.
ABI continues to hold many events virtually. A workers' compensation meeting will take place virtually on March 23. ABI's Taking Care of Business Conference is scheduled to be in person in Coralville/Iowa City on June 8 – June 10.
Our Member Spotlight this week is Bankers Advertising/Tru Art. Bankers Advertising/Tru Art is celebrating its 125-year anniversary. The company is a founding ABI member, with three members of the family who have served as ABI board chairs.