Building Bridges: Convergence in Manufacturing
May 15, 2019 | Steve Simpson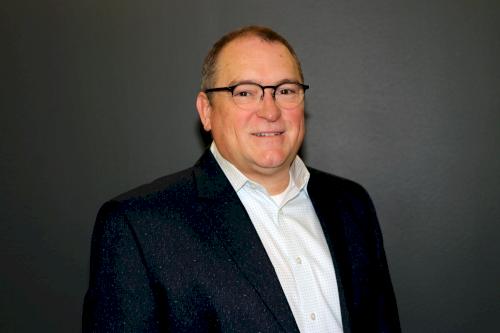 Technology convergence is a raging river waiting to be bridged. It starts with separate and often opposing sides holding firm to their ground. The current of business rushes between them with each camp working from their respective banks.
In manufacturing, information technology (IT) and operational technology (OT) have been able to maintain separate camps. OT controls the shop floor by manipulating, coordinating and communicating with PLCs, CNC equipment, SCADA systems and more. While on the other hand, IT services the business, design and engineering sides with networks, servers and storage.
In telecom, we have experienced a similar predicament between IT and Communications services. I remember standing on the IT banks 15 years ago, shaking my head at the Communications Camp across the river. Phone systems were moving away from proprietary analog technologies and beginning to operate over "Internet protocols" for services like VoIP which were in IT's domain. Many technology firms remained firmly rooted in either the IT or Communications Camps across the river from one another. Then, over time, we started to build a bridge and found our common language while maintaining our individual dialects. From this effort, we were able to grow our business while helping clients bridge their internal technology gaps.
In the same spirit, IT and OT teams need to build bridges to help their organizations thrive in this age of digital transformation. As I've been working to understand this converge with decidedly IT-focused eyes, a few key areas where bridges should be built include:
Data: OT generates, consumes and acts on large streams of data in real time. IT stores, secures and protects vast volumes of data for consumption over time. Developing an understanding of the nature of data, where it is consumed and how it is processed challenges both IT and OT.
Security and safety: OT and their systems protect workers from injury and equipment from failure. IT protects the network and data from external attacks, as well as internal mishandling. The recent Norsk Hydro cyberattack shines a light on IT's need to prepare and protect against attacks. IT and OT will be required to work together to better understand the vulnerabilities and risks OT systems present to production and business.
Unity and separation: While IT and OT need to build their bridges, they should still know the lanes in which they operate. This should be similar to the way IT and Communications came together. We each have our own responsibilities, but we work effectively together in our areas of common ground.
It's time to challenge IT and OT to wade into the river and start setting a foundation for a bridge. As a result, manufacturing will benefit from greater stability and productivity.
Have you thought about how IT and OT can work together efficiently at your organization?
Steve Simpson is an account executive at Aureon. You may email him at Steve.Simpson@aureon.com.