Computer Science for All Iowans
December 2, 2021 | STEM Council Executive Director Jeff Weld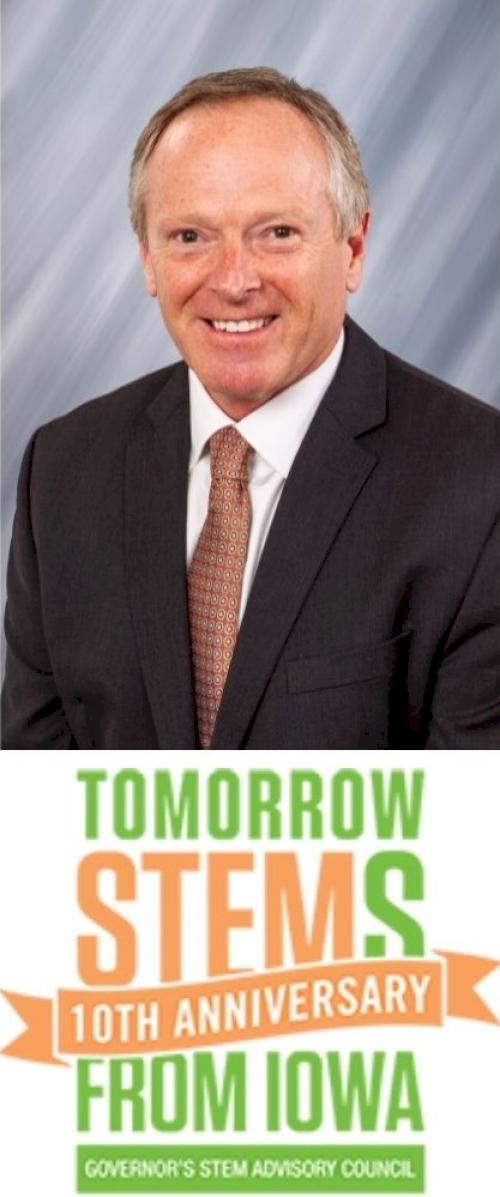 Computer science and information technology skills are transforming into a day-to-day skill set in today's workforce that impacts every industry. Health information technicians encode and analyze patient information, cybersecurity analysts anticipate and protect companies from cyberattacks, machinists code robotic drills and welders, and software engineers build websites and computer software. All of these career paths rely on computer science, along with many more high-demand jobs in Iowa.
To address this critical workforce need, the Computer Science Work Group, established by House File 2629, was charged with developing recommendations to strengthen and expand computer science instruction for Iowa learners. The working group, made up of leaders in K-12 and higher education, business and industry and government, produced a report titled Building on Iowa's Vision for Computer Science Education.
Additionally, House File 2629 requires all K-12 schools provide high-quality computer science instruction by the following dates:
July 1, 2022 – High schools must offer at least a one-half unit computer science course.
July 1, 2023 – Middle schools must provide computer science in seventh or eighth grade and elementary schools must provide computer science in at least one grade level.
The profound need for computer science education impacts Iowans from an early age to college and career preparation and beyond. This year, the Iowa Department of Education, Iowa Association of Business and Industry, Iowa Governor's STEM Advisory Council, Iowa Business Council and Technology Association of Iowa along with other business and education partners are partnering to offer activities throughout the state that incorporate computer science activities and conversation during Computer Science Education Week (CS Ed Week).
CS Ed Week, held this year from December 6-12, is an annual call to action to bring awareness, encourage participation and inspire interest in computer science awareness and instruction.
Computer science activities will be taking place across the state for business partners, educators, students, parents and others. Participating schools and business partners will showcase a variety of computer science instruction and resources for elementary to high school classrooms.
Also, a statewide webinar hosted by the Northeast Iowa STEM Region will be held on Tuesday, Dec. 7, from 1:00-2:00 p.m. The webinar will feature a panel of computer science professionals who will share their career journey and personal interest in computer science. To register, visit https://uni.zoom.us/webinar/register/WN_90LyolxPRdazV6Fla77OyA.
For more information about activities taking place near you or how you can get involved, contact your Regional STEM Manager.