Effectively Working with Staffing Agencies When Demand is High
October 15, 2020 | Stephanie Gott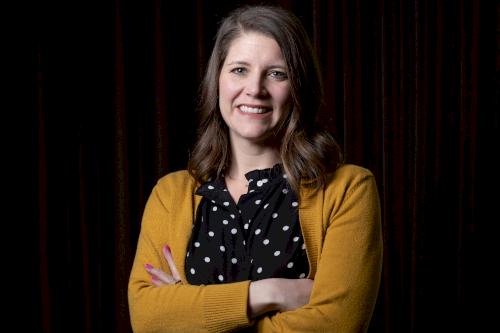 The COVID-19 pandemic has had a tremendous impact on our economy. While some businesses have struggled to keep their doors open, others have thrived and experienced dramatic growth in ways they could never have imagined. This is the case with Kreg Tool Company in Huxley, Iowa. As people stayed home to prevent the spread of the virus, and sports, school and other activities were cancelled, people realized they had newfound time to accomplish tasks that have been on their to-do lists, including woodworking projects.
Almost immediately after COVID became a concern in the U.S., Kreg saw an increase in demand for our products. This increase in demand lead to an increase in the number of people who were needed in our company to help manufacture, package and ship products to our customers.
One of the first steps Kreg took to meet this demand was partnering with our staffing agencies. While we have always used staffing agencies to provide us with temporary associates when needed, prior to COVID, we utilized between 10 to 15 temps at any given time. Today, we have nearly 100 temps placed with us and have continued needs into the remainder of the year to add to that number.
This was an unprecedented staffing need that Kreg has never faced before, which required creativity and innovation to accomplish our goals. Here are some of the steps we took: 
Prior to COVID, we primarily partnered with two staffing agencies. To expand the potential pool, we onboarded two additional agencies and set a goal for each one to place 10 temps with Kreg each week.
We are offering incentive programs to Kreg employees that are outside of our normal referral program. When they refer a temporary associate, who is placed with Kreg, the employee will receive a $100 bonus. Also, when employees offer innovative ideas for how to recruit additional temps that is used, they will receive an extra day of PTO to be used by the end of the year.
Kreg conducts weekly check-in calls with each agency to discuss:

Challenges they may be facing to meet the weekly goal.
The flow of applicants.
First day and first week feedback from temps who have been placed with Kreg.
Marketing tactics being deployed to help recruiting efforts. In addition to traditional advertising, we have seen virtual job fairs, creative and flexible scheduling suggestions, their own referral programs, ride share efforts from nearby communities, and signage in communities advertising open positions to name a few.
Inquiring with companies in the area who were negatively impacted by COVID with layoffs, furloughs, etc. to partner on temporary assignments that benefit both parties.
Kreg has been able to rise to these challenges, learning a lot along the path, and we thought it may help others if we shared some of the things that have worked for us. The following tips may be helpful for your company if you find yourself in a similar situation:
Ensure incoming associates have all of the information they need. One way we did this was creating an onboarding packet. Agencies give this to the temporary associates prior to their first day with Kreg. We included things like: what to expect (first day, onboarding, etc.), a visual of our work schedule, map of our facility, contact information for leaders, attendance and call-off procedures, COVID safety protocols, etc.
Each of our agencies have been on a tour of our facility and met our leader so they are familiar with the positions and culture they are placing associates into.
Ongoing communication with our agency partners has been critical. When our COVID procedures change; internal communications impacting temporary associates occur; or compensation considerations, overtime and other important information needs to be shared, we work closely with our partners."
We've been intentional about varying the primary locations of our staffing agency partners to ensure they are able to pull from different geographies.
As we learn of new marketing opportunities, we share those with our agency partners. We regularly brainstorm new ideas and explore what has been successful or not with past efforts for both parties.
Kreg offers a unique, employee-owned culture, so it's been important for our partners to be in tune with that so they could place associates that were a strong fit. We've worked closely as we've had turnover to ensure we learned what attributes may contribute to that success or failure and adapt our hiring based on those learnings.
If your company has multiple shifts, it is critical for the agency staff to be available as needed to communicate with both early starts and evening shifts.
On an ongoing basis, we've worked to be transparent with our agency partners with our expectations and worked collaboratively to navigate the challenges and opportunities that have presented themselves throughout the experience. In order to have a strong, respected partnership, it's been a critical ingredient to our long-term success with our agencies.
Kreg Tool has been blessed during this time of increased demand and has also learned a number of things along the way, including how to effectively partner with staffing agencies in a time of need. With anticipation of continued increased demand for the foreseeable future, we will continue to rely on these strong partnerships, in addition to other creative strategies, to see this through. If you know of anyone who is looking for a temporary job at a great company, please send them our way! We value all of our ABI connections and would be happy to offer thought partnership with anyone facing challenges into the future, so please don't hesitate to reach out anytime!
Stephanie Gott is vice president of human resources at Kreg Tool Company. You may reach her at Stephanie.Gott@kregtool.com.