Hidden Profit Centers for Leading Iowa Companies
May 10, 2018 | Adam Hammes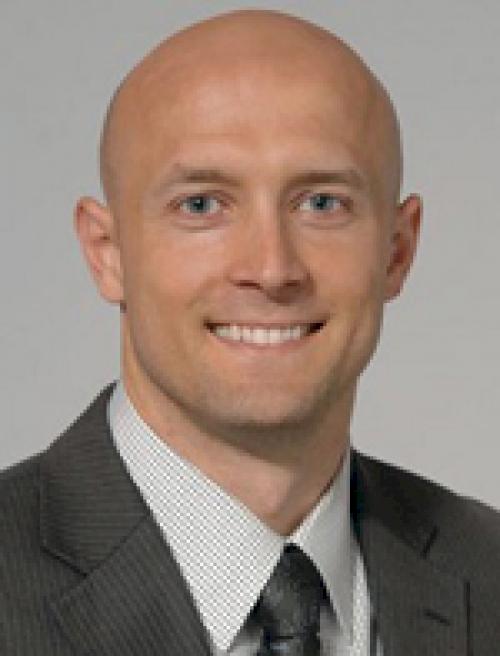 Some 21st century business challenges are turning old ideas into new opportunities for Iowa companies.
Attracting out-of-state talent to Iowa and urban talent to rural areas can be challenging. This on top of the general war for talent has enterprises competing more and more on social issues: employee volunteerism, health and wellness, and collaborative workspaces. Businesses are investing in attractive communities and corporate cultures so they can recruit and retain top candidates.
Innovation and technology has enterprises optimizing their operating costs through proactive environmental management: waste reduction, energy efficiency, water conservation, transportation planning and renewable energy/fuels. Businesses are investing in better tracking and continuous improvement projects that directly benefit the bottom line.
Because today's employees value these environmental stories more than ever, environmental performance provides an additional boost to recruitment and retention efforts when shared strategically through the human resources and communications departments.
Consumers and B2B clients want to give their business to responsible companies, so sales and loyalty can also increase when enterprises beef up both their social and environmental records—and share those stories through their marketing department.
A decade ago, social and environmental efforts were a cost—not a profit center. Tackling significant improvements could be bad for business. Today, the supply and price of energy and raw materials has shifted, and so has social demand in the marketplace. And when done strategically, leading companies across Iowa have proven that environmental and social responsibility can enhance (not detract from) financial performance.
I spent three and a half years as Kum & Go's first corporate manager of sustainability, starting in 2010. Since 2014, I have been an independent strategic sustainability consultant and executive director of a new industry association, the Iowa Sustainable Business Forum (ISBF). ISBF does one thing: help Iowa businesses (across industries) share sustainability best practices B2B via webinars, roundtables and tours. This is only possible because of responsible Iowa companies who are doing good for people, profit and the planet—and willing to share so everyone can continue to improve.
Our founding members are Barilla America, Casey's General Stores, ISU-Center for Industrial Research and Services, Frontier Co-op, Principal Financial Group and West Liberty Foods. Other business members include: Allsteel, Bankers Trust, CURRIES-ASSA ABLOY, Hach, Kemin Industries, Kum & Go, McFarland Clinic, Meredith Corporation, Perishable Distributors of Iowa and Siegwerk. Over the last eight years, I've helped Kum & Go and dozens of Iowa companies define environmental and social responsibility for themselves versus having it defined by outside agendas. With their own strategy, they have been able to do what businesses do best—measure, manage and improve their operations—while telling a compelling story.
In February, I published my second book, Sustainable Business in Iowa: How Leading Companies Profit from Environmental and Social Responsibility. Over 30 case studies highlight for-profit Iowa businesses successfully implementing environmental and social initiatives while making a healthy profit. Every topic is broken into five stages of development (supported by real-life experience and the research of Carroll, Willard, SMI, Mills and Laloux): Pre-Compliance, Compliance, Efficiency, Effectiveness and Integrated Strategy. This makes the book easy to read and even easier to follow if implementing your own corporate initiatives.
Is your company interested in avoiding risk, cutting costs, increasing revenue and/or recruiting and retaining top talent? Don't take my word for how to do it. Ask Iowa businesses successfully doing these things today. Grab a copy of my book on Amazon, check out upcoming ISBF events at www.iowaSBF.org or schedule a coffee with me to talk strategy. I'm always happy to discuss your vision and do whatever I can to help.
Additional Note: No business student should graduate without understanding how to implement profitable environmental and social initiatives. That is why I am partnering with every university business department across the state to use my new book focused on Iowa companies. We already have a great start in the first month with the University of Iowa, Grand View University, Mount Mercy University, Southeastern Community College and Central College.
Adam Hammes is president/CEO of ecofluence, Inc. and executive director of the Iowa Sustainable Business Forum. You may email him at adam@eco-fluence.com.