Issues in Interviewing: The Right Way to the "One"
April 20, 2017 | Margaret Hanson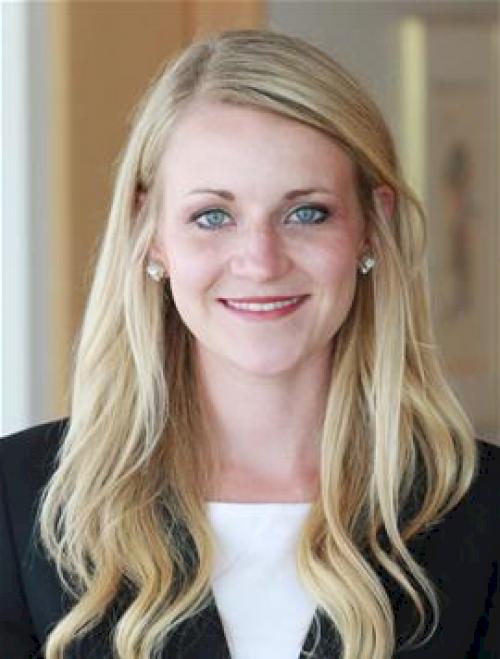 The candidate interview is one of the most vital components in the hiring process. Accordingly, it involves the most forethought and planning. As an employer, you will interview a whole host of applicants to find the "one" - the perfect individual to fill a job opening. Just as in the world of dating where one bad question or one inappropriate comment can ruin a date, the world of interviewing is just as sensitive. Employers must be aware that both federal and state laws may prohibit certain types of questions during interviews and may make certain procedures and disclosures mandatory.
In order to get the most out of the interview, it is essential to carefully consider and craft the types of questions to ask. Most interviewers find it helpful to prepare questions in advance, for a number of reasons. Along with framing an interview style and approach, preparing questions ahead of time will help an interviewer avoid asking the "wrong" question in an interview. Several of the "wrong" types of questions track directly with the questions an employer should avoid asking on a job application, covered previously. However, there are several other subjects an employer/interviewer must carefully navigate.
Criminal History
Federal law does not prohibit employers from inquiring about an applicant's criminal history, but federal law does prohibit employers from discriminating when they use criminal history information. The fact that an individual was arrested is not proof that he or she engaged in criminal conduct. Accordingly, an employer should avoid asking an applicant about arrests, and instead, focus on criminal convictions. However, even if there was a conviction, the employer should check to determine whether there was an appeal resulting in overturning the conviction.
Employers should carefully consider whether refusing to consider an applicant due to his or her criminal history will have a disproportionate effect on a protected class. However, an employer can be justified in using criminal history information to deny employment if the convictions under consideration are relevant to the position. For example, if a policy excluding all applicants who have been convicted of felony theft is found to disproportionately discriminate against African Americans, but the position at hand is for a warehouse attendant who works alone in a facility stocked with high value products, the policy could be found acceptable. Note that employers that obtain an applicant's criminal history information from a consumer reporting agency must follow the Fair Credit Reporting Act ("FCRA").
Pre-employment Disability-Related Questions and Medical Examinations
In the past, employers/interviewers thought it appropriate to request information regarding an interviewee's physical and/or mental condition. This information was used to exclude applicants with disabilities before their ability to perform the job had been evaluated. As a result, the United States Congress established policies and processes within the Americans with Disabilities Act (ADA) to assist employers in separating an applicant's nonmedical qualifications from any consideration of an applicant's medical condition. 
It is first important to note that under the law, an employer may not ask disability-related questions or conduct health screenings until after the employer makes a conditional offer to an applicant. A "disability-related question" is any question that would, or is likely to, elicit information regarding a disability. Some questions that may be considered disability-related, and should be avoided, are:
"How many sick days did you take at your previous job?"
"Do you expect your leg to heal normally?"
"What impairments do you have?"
"What medications are you currently taking?"
"Do you have a history of applying for workers' compensation benefits?"
"Have you ever been addicted to illegal drugs?"
"How many alcoholic drinks do you have per week?"
 This is not an exhaustive list of questions employers should avoid during interviews. Additionally, an employer may not ask third parties (i.e., state agencies, services that provide information regarding workers' compensation claims, an applicant's former employers)  any questions that it could not ask the applicant directly.
Though the employer cannot ask disability-related questions or require health screenings prior to making a conditional offer, employers may ask a variety of questions to evaluate an applicant's qualifications to perform the job. For instance, the employer may ask:
and should ask about a candidate's qualifications, such as education, work history, and any required certifications and/or licenses;
about a candidate's ability to perform specific job requirements;
a candidate to describe or demonstrate how he or she would perform specific job tasks;
whether a candidate can meet the employer's attendance requirements, including how many Mondays and Fridays a candidate missed at his or her previous job;
Drug Testing
Employers may drug test prospective employees under the procedures set forth in Iowa Code § 730.5. Notably, drug testing is not considered health screening under the ADA, and therefore, drug testing may be conducted either pre- or post-conditional offer. Although drug testing may be conducted at any time during the interview process, it is recommended that employers wait to drug test applicants until after a conditional offer has been made. Drug tests are expensive tests to conduct, and because the employer must bear the cost of such a test, it is typically not beneficial to employers to invest in drug testing prior to a conditional offer.
Prospective employees must be informed of the potential for drug testing in the job advertisement and at the time of the interview. Additionally, the employer's written policy must be available for review by a prospective employee before any testing occurs. The written policy should set forth the potential adverse employment action for positive alcohol or drug tests and the testing procedure.
If, during the course of drug testing, an applicant tests positive for illegal drug use, the prospective employee must be notified of a confirmed positive test result, as well as the prospective employee's right to request records. Prospective employees are entitled to the results of a positive test if the results are requested within 15 days. 
Also after the positive test result, the employer may ask the prospective employee: "What medications have you taken that might have resulted in this positive test result?" or "Are you taking this medication under a lawful prescription?" However, it is recommended that this information be collected not by the employer itself, but by a medical representative employed by the laboratory conducting the drug testing.
After the Offer
After making a job offer to an applicant, an employer may ask disability-related questions and require medical examinations of applicants, and the job offer may be conditioned on the results of those questions/examinations. However, if an employer asks post-offer disability questions or requires post-offer medical examinations, the employer should ensure that:
1. all candidates given a conditional offer are subjected to the inquiry/examination, regardless of the disability;
and
2. all medical information is kept confidential.
This column first appeared on the Start-Up Launchpad blog, a service of the Davis Brown Law Firm.