Software Innovations are More Patentable than You Think
June 18, 2020 | Zachary Pratt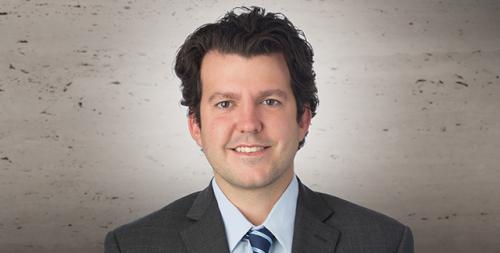 Since the Federal Circuit decided, and the Supreme Court affirmed, the outcome of Alice Corp. v. CLS Bank International[1], software engineers have been discouraged from filing patent applications on their software innovations. The Supreme Court stated that "the mere recitation of a generic computer cannot transform a patent-ineligible abstract idea into a patent-eligible invention… [n]or is limiting the use of an abstract idea to a particular technological environment."[2]
The fallout from this case is that the United States Patent Office ("USPTO") rejected innovative software ideas on the grounds of ineligible subject matter without going any further than saying the invention is an algorithm implemented on a generic computer. This was highly discouraging to many software engineers, to the point where many stopped filing patent applications altogether if they merely had a software solution.
Luckily, the USPTO issued a new guidance memo[3] in January 2019 that provided clear pathways to obtaining patents on software ideas. In the Revised Guidance, the USPTO revised step 2A of the Mayo test[4] to state that the USPTO must determine "(1) [w]hether the claim recites a judicial exception; and (2) whether a recited judicial exception is integrated into a practical application."[5]
In the months since the publishing of the Revised Guidance, the "practical application" idea has been tested enough by patent practitioners that a reasonable set of guidelines can be followed to help persuade the USPTO that certain software inventions are practically applied. The first key is that, when evaluating whether claims are practically integrated, "examiners should ensure that they give weight to all additional elements, whether or not they are conventional."[6] The conventional use of generic computer components does not exclude an idea from eligibility.
One example practical application includes "an additional element reflects an improvement in the functioning of a computer, or an improvement to other technology or technical field."[7] In other words, does the use of the claimed invention improve something about the physical operation of the computer system or the environment in which the claim is implemented (e.g., a network)? This could include transmitting less data over a network, requiring fewer user inputs within a graphical user interface, or filtering objects from a database prior to performing complex operations on those objects. So long as the invention provides a clear operational improvement on some aspect of the computing environment, software can be patent eligible.
Another example practical application includes "an additional element implements a judicial exception with, or uses a judicial exception in conjunction with, a particular machine or manufacture that is integral to the claim."[8] While this particular machine cannot be the generic computer, this does include examples such as sensors that are specifically located to generate data operated thereon by the generic computer, or causing a specific device to operate in a particular manner. If the claim can be tied to a non-generic computing device, then a route to patent eligible subject matter is clear.
The USPTO has taken additional measures to allow patent applications filed prior to the Revised Guidance to benefit from the practical application test. According to the October 2019 Update to the Revised PTO Eligibility Guidance[9], the USPTO stated that patent applications "need not explicitly set forth the improvement, but it must describe the invention such that the improvement would be apparent to one of ordinary skill in the art."[10]
The patent landscape for software inventions has become vastly clearer since the murky days following the Alice decision. In fact, a recent USPTO study has found that subject-matter eligibility rejections in the first office action have dropped by 25% since issuing the Revised Guidance.[11] While there is still uncertainty due to Congressional inaction, the USPTO guidances help solidify the path practitioners can take when helping inventors with software inventions. Ultimately, software engineers should be encouraged by this development and should no longer fear immediate rejection of their software innovations on the grounds of patent eligible subject matter simply because the invention is a coded program.
If you have questions about how to navigate USPTO guidance for software inventions, please contact a local member of the Fredrikson & Byron intellectual property team.  
Zachary Pratt is an intellectual property attorney in Fredrikson & Byron's Des Moines office. He primarily focuses on the prosecution and litigation of software, mechanical and medical device patents in addition to trademark registration. He assists technology-driven clients with developing strategies to maximize the protection that intellectual property can provide to companies both large and small. Zach is registered to practice before the U.S. Patent and Trademark Office. He can be reached at zpratt@fredlaw.com.
[1] Alice Corp. v. CLS Bank International, 573 U.S. 208 (2014).
[2] 573 U.S. at 216.
[3] 2019 Revised Patent Subject Matter Eligibility Guidance, 84 FR 50 (hereinafter, "Revised Guidance").
[4] See 2014 Interim Guidance on Patent Subject Matter Eligibility, 79 Fed. Reg. 74618 at 74621 (proposed Dec. 16, 2014) (to be codified at 37 C.F.R. pt. 1) (hereinafter, "PTO Eligibility Guidance").
[5] The Revised Guidance at 84 FR 51.
[6] The Revised Guidance at 84 FR 55.
[7] The Revised Guidance at 84 FR 55.
[8] The Revised Guidance at 84 FR 55.
[9] October 2019 Update: Subject Matter Eligibility, 84 FR 55942 (hereinafter, the "October 2019 Update").
[10] Id.
[11] See https://www.uspto.gov/about-us/news-updates/uspto-releases-report-patent-examination-outcomes-after-supreme-courts-alice, accessed May 27, 2020.