Tech Infrastructure is Key for Manufacturing
September 12, 2019 | Steve Simpson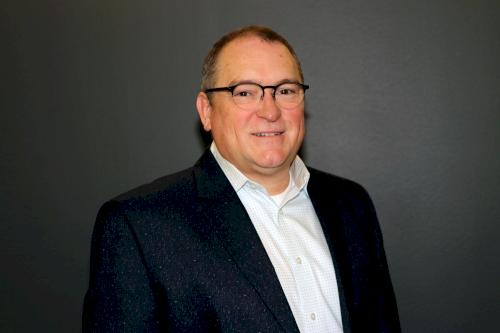 For businesses, success often comes from several factors. Infrastructure, particularly communications and internet services, has been rated as a top priority for successful operations, and this is especially true in manufacturing.
The Small Business Index for Q1 2019 reports that 64% of business owners say high-speed internet is "very important" to their success. For 83% of the manufacturing and resources sector, transportation is the only infrastructure system that ranks higher than high-speed internet.
Iowa Roots Run Deep … and Fast
Across Iowa and the Midwest, the Aureon Fiber Optic Network consists of more than 3,800 miles of fiber delivering industry-leading performance. To ensure the next generation of internet and cloud-based services are available to businesses and manufacturers across Iowa, Aureon has taken strategic steps to make our network stronger, more secure and resilient. This includes a $60 million investment in infrastructure, fiber and network equipment, making it the largest fiber installation in Iowa.
More Than Just Bandwidth
While 57% of businesses surveyed prioritize improving internet speeds, other key infrastructure components to consider are firewalls and internet security. Simply protecting business assets with an internet firewall may not be enough. A managed firewall solution layers in additional security for organizations by proactively managing and monitoring your network.
For businesses with multiple branches or locations, a Virtual Private Network can securely connect those locations with a safe and protected firewall and wireless security.
Choosing a provider that not only owns the network but also offers ever-evolving solutions for security can keep your business running when it matters most.
Simplify to Prioritize
Hardware and other key IT components can be costly and take up valuable office space that many businesses can't afford to lose. Rather than purchasing the necessary hardware and software, businesses have another option—cloud technology. Moving to a hosted model, like Aureon's Cloud Suite allows businesses to avoid significant upfront costs and eliminate on-site servers and associated expenses.
For businesses with multiple locations or branches, cloud solutions improve remote access and limit downtime. With an SD-WAN network, traffic can go straight to your cloud applications and corporate data without routing through a primary server first, which means employees in various locations access the information they need faster and more securely. Choosing a WAN (wide area network) solution allows you to simplify IT and network operations, leaving you to work on priority projects and improving your business.
Steve Simpson is an account executive at Aureon. You may email him at Steve.Simpson@aureon.com.