The Hidden Opportunities Inside Every Layoff (And How Outplacement Can Turn a Tough Decision Into a Win-Win-Win)
February 18, 2021 | Marni Hockenberg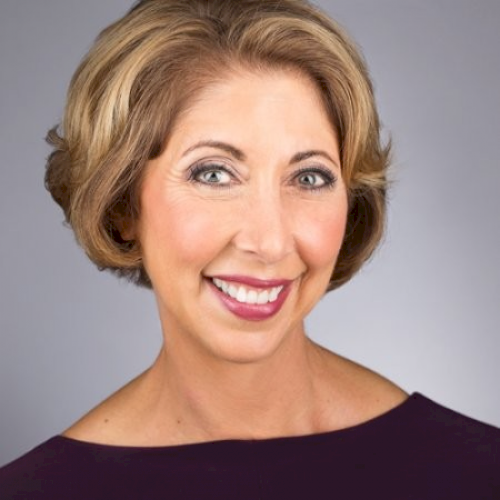 Job Eliminations … Rightsizing … RIFs…
Whatever you call them—and no matter how necessary they are—layoffs are painful.
They're also costly, in more ways than initially meet the eye. 
The minute you decide to terminate an employee, you are faced with a series of other critical decisions. Should you hire an outplacement firm to provide professional assistance with their job search? If so, which firm is the best choice? And for many companies, that question is answered by crunching the numbers. Unemployment costs and litigation risks are weighed against the "expenses" of outplacement support.
And that's the problem. 
Far too often, small to midsized companies look only at the fee side of the equation. But times have changed—and so has the equation. 
Today, factors that may once have seemed purely "emotional" can have enormous long-term financial impacts on your company. Why? Because we're living in a social media-driven world. And here, every choice you make about how you will treat your departing employee isn't just a message "to them, about them." 
It's a message about you, your company and your brand. And it's a message that can go viral in an instant, leaving you with no way to get ahead of it. 
Think about it. Your displaced employee is human. And their experiences, opinions and feelings (whether rational or irrational) about their termination will likely be shared with multiple levels of your remaining employee base … not to mention family members … and friends … and everyone else in their social and professional networks. Like the game of telephone, those messages will get repeated (and repeatedly magnified)—in highly emotional detail—all over social media and across professional networking sites. 
One bad experience, loudly communicated, can shape the way your current team— and future talent pools—perceive you as an employer and as a member of your community.
You've invested far too much in your employment brand to undermine it now. No matter how big or small your company is, you can't afford to ignore the outplacement needs of your departing professional. The faster you can get them headed in the right direction, the better for your brand.
The Right Outplacement Partner Delivers Maximum ROI.
In other words, outplacement is no longer just an expense. It's an investment. And you should expect it to deliver real value in terms of employee retention, new talent acquisition, even customer loyalty, sales revenues and profits. 
Great Outplacement Firms Know That. 
They know that layoffs are one of the most emotionally explosive events your organization will ever endure, sending shockwaves of worry and chatter throughout your organization, your community, even your industry.
But You Can't Manage the Message If You Treat the Messenger Poorly.
How will the departing employee experience the process? Will they feel empowered to pursue a better career or betrayed, discarded and hustled to leap at any job available? Will they be personally counseled, supported and coached to develop job hunting, networking, interviewing and job offer negotiating skills? Or will they be directed to "a robust set of online tools" and left to their own devices—to flounder and stew in their new state of unemployment?
These experiences determine how this person will forever characterize your company to everyone else.
What Makes a Great Outplacement Partner?
When evaluating firms, make sure that, first and foremost, they're capable of delivering highly personalized service that is customized to the role of each client. Finding the right next job is a high stake, full-time project for professionals, especially executives. One misstep can mean epic fail.
But also be very particular about who will be interacting with your executives, how they will interact and how often. You need someone who can consistently project the warmth, encouragement and coaching competence that your departing professional will need.
Layoffs trigger intense responses. And displaced professionals have access to multiple, powerful "advertising" media. They've got the megaphone. Make sure they have the right message. The right outplacement firm is your partner in protecting and promoting your employment brand. The sooner you engage their service, the better for your departing professional, the rest of your employees and you. 
Marni Hockenberg has recently relocated to her hometown of Des Moines and is owner of Hockenberg Search, an outplacement, job search and career transition coaching firm. She is a former retained executive recruiter and has been helping professionals find fulfilling leadership roles for more than three decades. Email her at marni@hockenbergsearch.com.