The surprisingly simple incentive plan that recruits and retains key employees
June 15, 2017 | Ray Bening and Duke Reichardt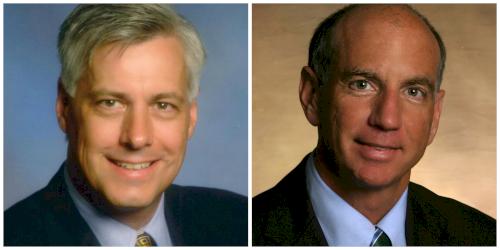 With the Iowa unemployment rate below 4 percent, retaining and recruiting executive talent is now crucial, especially considering that replacing a key employee may cost a business two to four times that lost employee's compensation. Not to mention possible business interruption and loss of momentum.
It can be challenging to align the financial goals and objectives of a business owner with those of key employees. Done correctly, alignment will increase productivity and profit. Typically, a 401(k) plan is the primary deferral and tax advantaged opportunity to build retirement assets. For key employees, however, IRS restrictions make it difficult to maximize benefits. And sharing company stock as a retention vehicle can be complex, particularly in a closely held business.
There is a solution to these concerns, one that is simple enough that a key employee can explain the benefits to a spouse at home. Nonqualified Deferred Compensation (NQDC) plans have been around since the IRS favorably ruled on them in 1957. The fact is, a nonqualified deferred compensation plan (NQDC) is both flexible and effective. The basic idea is a business owner designs a plan for hand-picked key employees (as few as one). There are two sets of objectives. One addresses strategic business performance and retention goals. The second encourages the participants to voluntarily defer income pre-tax to help with personal planning objectives such as college education, enhanced retirement income, tax planning or other personal financial goals.
The "nonqualified" title simply means that you don't have to deal with the restrictions of a qualified plan such as a 401(k) or defined contribution retirement plan. You have flexibility and control in who participates, how much your company contributes, and what vesting schedule to use.
A NQDC plan is whatever the business owner sponsoring the plan wants to accomplish. Your company sets up an agreement with a select group of top executives to meet specific objectives. Is it for retention? Is it for revenue and profit sharing? Is it for creation of future liquidity for management to buy into the company as part of a future business succession plan?
The key to making a NQDC plan a success for both the employer and the employee is to identify objectives,have a good plan design, and create a financing strategy offering high quality investments, state-of-the-art technology, reporting and communication.
An ABI member, Bening Financial is based in downtown Des Moines. Bening Financial are NQDC Plan specialists who provide design, funding options, and administration of NQDC plans. Bening Financial enjoys helping companies throughout Iowa and the Midwest. Contact Ray Bening or Duke Reichardt at 515-244-4947 or 888-244-4947 to learn more.