Your Next Great Employee May Just Need a Second Chance
November 21, 2019 | Eric Prosperi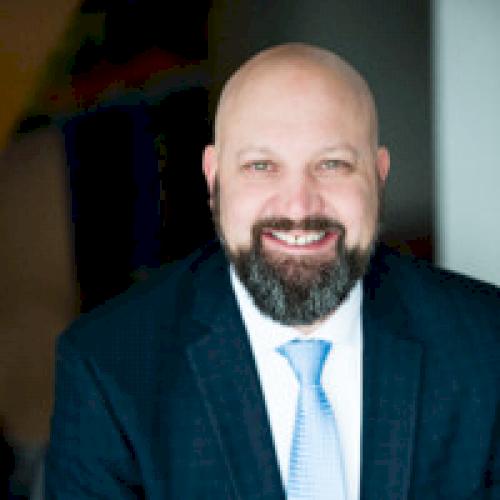 With unemployment as low as it is, I see many companies taking a second look at hiring candidates with criminal backgrounds. It may be out of necessity to fill openings, but it can be a positive change for businesses and communities. 
Many re-entry candidates have advanced skills that companies need. Many also are motivated to be successful because they know a job can be the difference between successfully re-joining society and going back behind bars.
Working with re-entry candidates can have challenges too. Fortunately there are non-profit programs that companies can partner with to ensure success. The CEiR program is a good example.
Creating Excellence in Re-Entry, or CEiR, is a collaborative project by Goodwill of Central Iowa, St. Vincent De Paul, the Evelyn K. Davis Center and the Fifth Judicial District that aims to increase work readiness and decrease recidivism among those re-entering the population following incarceration.
St. Vincent de Paul and The Evelyn K. Davis Center helps candidates with skills for fatherhood, healthy relationships, financial decisions and digital literacy. They also offer interview clothing and tips for navigating social services. Then Goodwill provides job skills training and employment support.
Goodwill's Warehouse Packaging and Logistics program is especially popular with CEiR participants. In this program, participants learn or sharpen their abilities to operate fork lifts and other industrial equipment. They also get paid on-the-job experience and training so they will be ready to meet the physical and mental demands of warehouse and production jobs.
The work program participants do is real work. Goodwill contracts with area businesses to provide services like light assembly, sorting, kit-packing and fulfillment projects. ABI members such as Diamond Animal Health, In the Bag and International Paper partner with Goodwill of Central Iowa to provide a variety of these services.
The success stories that come out of the CEiR program are extraordinary.
Joshua Franke is a recent CEiR graduate and a good example of what the CEiR program hopes to achieve. He entered CEiR in May 2019 with a gang name, a criminal record and two stints in prison.
In the program, Josh sharpened his skills and provided job experience. He says the program helped him discover who he is. He understood that being a reliable dad to his children was his top priority. When Josh graduated from the program in June, his grandmother drove from Arkansas to attend. He earned a job as a lead crewman for a local cleaning company. And after going a very long time without being able see his children, Josh now talks to them daily, and they stay with him every other weekend. 
Josh says, "It used to be I had to hide everything from everyone. Now the closer you look, the better you see."
Over 90% of the people who come out of prison, find and keep a job, and avoid new charges and probation violations for 180 consecutive days are never incarcerated again. Josh is approaching his 180th day since entering Fort Des Moines and is more confident than ever that he's out for good.
To learn more about hiring CEiR graduates or to talk about projects that Goodwill can do for your company, please call Eric Prosperi at 515-265-5323 x 258. Or email him at eric.prosperi@dmgoodwill.org.