ABI Legislative Preview | March 7, 2016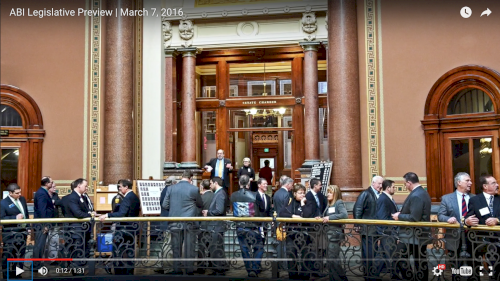 It's the second funnel week at the Iowa Statehouse this week, which means most bills must have been approved by one chamber and a committee in the other chamber to stay alive.
ABI is focused on a few key bills, including two that could be detrimental to Iowa businesses. Watch our legislative preview to learn more.
Check out our most recent newsletter for a recap of last week's legislative activity. Don't forget, Iowa Business Day on the Hill is just one week away. There's still plenty of time to register:
Click here to follow our public policy team for live updates as the Iowa legislative session continues.