Coupling legislation update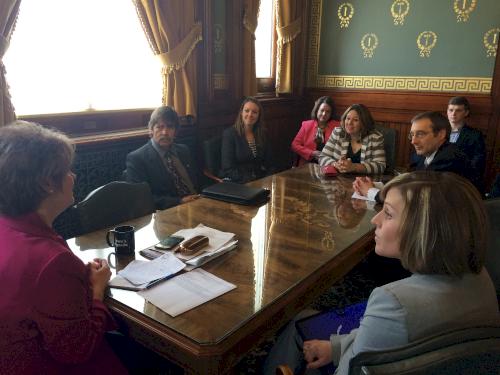 Monday, ABI members joined other stakeholders at a press conference held by House Speaker Linda Upmeyer (R-Clear Lake) to provide real examples of how small businesses will be affected if the Iowa Senate does not agree to couple state tax law with federal tax law.
Speaker Upmeyer also announced that Gov. Terry Branstad has agreed to support coupling for tax year 2015. This was not in his original budget proposal released the first week of session.
ABI supports coupling, which allows businesses to claim important deductions on state taxes that are already available on federal taxes.
The House passed HF 2092, but the Senate has not yet acted on the bill. We expect discussions at the Statehouse to continue on the issue as part of overall budget negotiations. Write your State Senator today and tell him/her to support HF 2092.