Last Weekly Election Update on Monday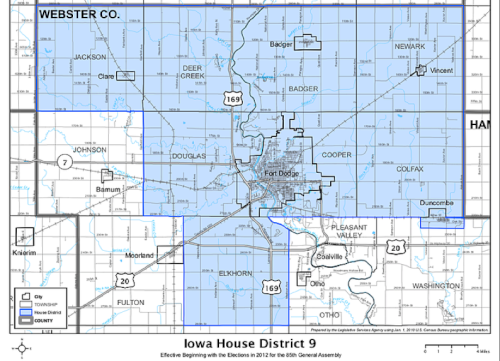 Monday will be the last regularly scheduled weekly ABI Election Update. (Subscribe now.) However, on Wednesday, Nov. 7, ABI will send out an election wrap-up email to election update subscribers to review the results and what they mean for ABI members heading into the 2019 legislative session. As part of the election update, each week the ABI public policy staff highlights and analyzes "races to watch" including statewide and Iowa legislative and congressional races. To give members a flavor of what we include in the election update, read about a featured race to this week.

HD9 -- Ann Meyer (R) vs. Megan Srinivas (D)
Voter registration total: Democrats: 6,298; Republicans: 5,382; Independents: 7,169.This race is seen as one of the few opportunities for Republicans to win a Democrat-held House seat this cycle. It's an open seat, as longtime incumbent and former Friend of Iowa Business legislator Helen Miller (D) decided to retire. Both of these candidates hold an extensive background in the healthcare field. Meyer is a nursing instructor at a community college, while Srinivas is a doctor. Ann and Megan have done a great job in the fundraising arena, but one key thing to note in this race is the in-kind contributions. Meyer has received over $180,000 from the Republican Party of Iowa, while Srinivas hasn't received anything from the Iowa Democratic Party, according to the latest campaign finance report. This is expected to be a very close contest that could go either way next week, but the money advantage for Meyer could be just enough of an edge to put her over the top.