Drew Larson pursues passion for manufacturing through law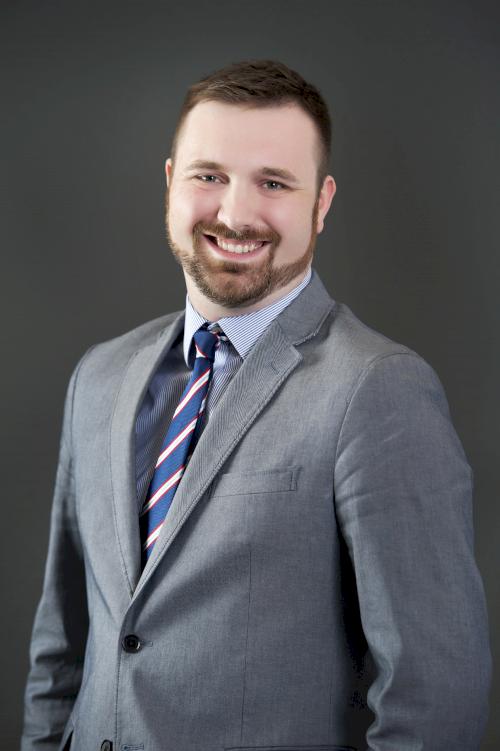 Drew Larson, BrownWinick Law Firm
Title: Partner, BrownWinick Law Firm
Age: 32
Education: Bachelor of Science in accounting and political science from Iowa State University; law degree from the University of Iowa
Leadership Iowa: Class of 2011-12
What do you value most about your ABI membership: There hasn't been a problem I've come across that I couldn't pick up the phone and call someone I met through ABI who would talk with me and help find a solution.
Drew Larson's interest in manufacturing and technology began as a child growing up in the Quad Cities. His father sold parts to manufacturers, and Larson took summer jobs working in factories.
He put that interest on hold when he went to college.
"I studied accounting at Iowa State (University) and was going to be a tax accountant, but realized quickly that I wanted more interaction with people," Larson said.
He went on to law school at the University of Iowa and started working at BrownWinick Law Firm in March 2009 – the height of the recession. The slowdown in business allowed Larson to focus on finding new clients, including technology startups.
"I speak a lot of geek and had no problem talking computers and startups," he said. "I still do a lot of work in the technology and soft- ware space."
Larson works in corporate law, helping clients with issues such as business formation, contract negotiation and financing.
As his career has evolved, Larson has been able to take a more active role with BrownWinick's manufacturing clients, where he can channel his passion for the industry.
Three years ago, Larson and his dad even bought a small manufacturing company that makes foundry tooling.
Larson said the experience of owning his own business has helped him relate to clients.
"It's really interesting to be on the other side of the table experiencing the problem firsthand," he said. "When I get a frantic call, I know where they're coming from and have a good feel for what the big picture is even before they finish their story."