Make Nominations Now for ABI Foundation Programming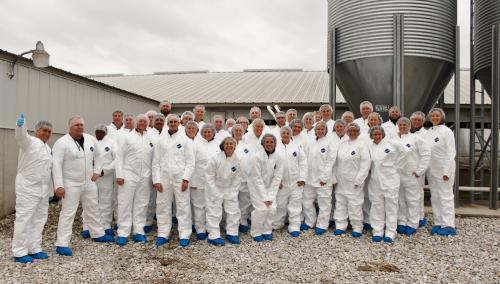 This New Year, resolve to help your co-workers, interns, children and others meet their professional and personal development goals with a nomination to one of the ABI Foundation's programs.
Business Horizons, Leadership Iowa University and Leadership Iowa are all accepting nominations for 2017-18. ABI Foundation programs benefit individuals, workplaces and communities statewide by helping individuals recognize the value of working and living in Iowa and creating a strong pipeline of civically engaged leaders focused on making a difference in their communities.
Help the ABI Foundation create the next "Best Class Ever" by introducing us to Iowans eager to learn about the opportunities our state has to offer and the areas where they can help to effect change.
Make nominations at www.iowaabi.org for the following programs:
LEADERSHIP IOWA
This premier issues-awareness program is designed to educate, inspire and grow a network of informed leaders encouraging ongoing civic engagement to create a better future for all Iowans. The 2017-18 Leadership Iowa class begins in October and runs through June 2018. The class gathers for eight sessions throughout the state where they learn about important issues facing Iowa and meet the leaders tackling those issues head-on. Learn more at LeadershipIowa.com.
LEADERSHIP IOWA UNIVERSITY
LIU is a professional and personal development program for college student-leaders. Throughout their time in the program, participants are exposed to top Iowa professionals by way of networking events, engaging roundtable discussions, business visits and a mentorship with a professional in their desired field. The 2017-18 class begins in August with follow-up sessions in the fall and spring. Learn more at LeadershipIowaUniversity.com.
BUSINESS HORIZONS
This is a weeklong action-packed program for high school students. The goal is to plant an entrepreneurial spark in today's youth. It is perfect for those students who want to prepare for their future and join other young people from across Iowa to learn about economics, entrepreneurship and skills they need to
be successful in today's workplace. BH will take place June 25-29 at Central College in Pella. Learn more at BusinessHorizonsIowa.com.